About Us
WPTricks24 is a WordPress tutorials website for developers. WPTricks24 was founded in 2014 by Sunil Chaudhary. The main objective of this website is to educate people about wordpress development and provide best tips, tricks and solutions that helps wordpress developers to improve their site.
At WPTricks24, you can find quality and easy to understand wordpress tutorials for developers, bloggers, small businesses and non-technical website owners. This site is a step that adds one more document to learn about wordpress website & blog development. There are several sites and blogs that write about wordpress daily, weekly and monthly, but not a single one offers solutions in such an easy and comprehensible way.
About Me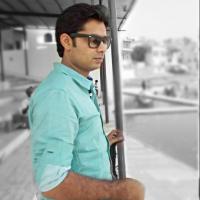 I am a WordPress enthusiast having 6+ years experience of Web Development. I love creating, researching and learning new things about WordPress. This is the reason, I started "WPTricks24" to help people with WordPress by providing tutorials, guides and general WordPress solutions. To provide you the best, I work hard and spent lots of time in programming and experimenting on WordPress platform, so that you get right solutions of your web development related problems.
If you would like to get in touch or want to ask any question related to wordpress development, please mail me at chaudharysunil17@gmail.com.

Our Partner Site
WebBlogJournal is our partner site where you can find solutions related to Internet marketing, SEO, Social Media, Content Marketing and Entrepreneurship. If you want to learn marketing tips and tricks, visit this site www.webblogjournal.com or ask question at webblogjournal@gmail.com.